How We Help Homeowners
We help homeowners nationwide facing foreclosure, late payments or underwater mortgages.
Having an experienced team well versed in long term mortgage solutions is essential.
Distressed Mortgage Solutions works together and comprised of loan compliance auditors and attorneys who have special training in the areas of forensic mortgage audits, foreclosures, and loan modifications. With our assistance, we can guide you through the complexities of the modification process.
Our goal is to help you through your financial difficulties and find a solution that you can afford and that will satisfy your mortgage lender.
We will use all of our resources to help you obtain a more affordable monthly mortgage payment. We will ensure that your lender actually does own your mortgage. If they do not, then we will advise you of your options and assist you with following through these options to your
satisfaction.
With the law on your side, you may be able to help you to get out of a bad mortgage, avoid foreclosure and remain in your home.
Our loan compliance auditors perform the most comprehensive and thorough Forensic , Securitization and Audits in the industry. Our in-depth process helps us identify fraudulence in your loan documentation so you can use it as legal leverage to hold your bank or mortgage company accountable. If there are any violations or signs of fraud in your mortgage, our loan audit will identify them.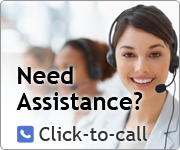 ---
Get Your Loan Audited by a Professional
Many mortgages have documentation violations. If your mortgage is one of them, then our team of knowledgeable and detail-oriented loan auditors will find them. After we document the violations with your mortgage, we will review the violations with you and provide you with your options. We will assign a Loan Compliance Officer to your case.
Once you know the problems that exist with your mortgage, your loan compliance officer will refer you to a network attorney. You will be advised as to what, if any, actions that can be taken on your behalf.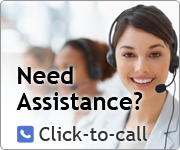 ---
What is a loan compliance audit?
All mortgages must comply with fair lending laws. Any error or omission on the part of a lender or their agents constitutes a violation. Our forensic loan auditors verify compliance with the following laws:
State and Federal Predatory Lending Laws
Real Estate Settlement and Procedures Act (RESPA)
Truth in Lending Act (TILA)
Home Mortgage Disclosure Act (HMDA)
Fair Housing Act (FHA)
Equal Credit Opportunity Act (EQOA) and more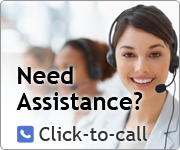 ---
Why do I need a loan compliance audit?
Simply put, to create leverage! Loan compliance audits often reveal violations in your loan that can be used to start legal litigation with your mortgage lender. Having this leverage means your lender will not only have to listen, but also be held accountable for the lending laws that were violated. You may be shocked at how many violations we are able to find using our forensic process. In fact, it is estimated that over 90% of adjustable rate mortgages (ARMs) reveal violations in RESPA (Real Estate Settlement Procedures Act), TILA (Truth in Lending Act), predatory lending, and real estate and mortgage fraud.
What We Look For >>
---
What happens after the audit is completed?
Once we have completed your Forensic , and Securitization Audits and have identified any potential violations, your package will be mailed to you. Our team will then make an appointment for your FREE consultation with one of our network attorneys. The attorney will make recommendations as to the best options available for a favorable result against your lender.
*The Attorney or Service provider will Prepare, Package, Negotiate and Settle the mortgage note for you.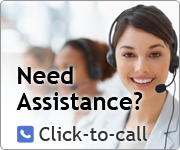 ---
Our Team Works for You
We will work hard on your behalf. Your lender might have informed you that you do not qualify for either of these programs. While that might be true for some homeowners, many homeowners do qualify. There are lenders who mislead homeowners into believing that they do not qualify and there are others who mistakenly believe that the homeowner doesn't qualify. You need someone who has your best interests at heart. Our teams of professionals work for you, not the lender.
REQUEST YOUR FREE MORTGAGE CHECKUP >>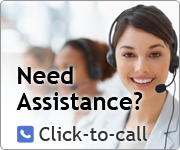 ---
Let Our Team Of Attorneys Handle Negotiations on Your Behalf
Many times your situation requires negotiating with your lender. Our network of attorneys are skilled in the negotiation process. They will work hard to negotiate for the best outcome for you. If needed, Mortgage Litigation or sue your lender may be an option.
Once you reach an agreement and you approve it, the attorney will draw up the final paperwork. Only licensed attorneys handle the closing paperwork.
We hope that you will try us. You will soon realize that we are a result driven company. We have built our company on earning the trust of our clients. We strive to deliver the best forensic loan auditing service in the industry. We look forward to working with you.